Right then people, things are getting serious now! I'm now down to double figures as far as how many albums I have left goes, which is actually pretty scary. It probably means my updates will be less frequent & in depth, as many of the albums I have left are ones I've been unable to find on streaming services.
In addition to making my way through these albums (mostly from the 80s, as I'm sure you'll be able to tell!), I've also been making my way to a few gigs recently. Firstly I saw The War On Drugs at The Ritz and they were simply incredible. They played a well thought out set that kept the crowd dancing, littered with highlights from this year's
Lost In The Dream
album (more on that soon)
Then there was the glorious Sharon Van Etten at Manchester Cathedral. The venue was magnificent and such a great match for Sharon's voice. I was just in awe of delivery and looking into her eyes you could see how much the songs in her set meant to her.
Right, onto what I heard this time around.
Steve Winward - Arc Of A Diver: Pretty interesting listen. His voice was quite like Peter Gabriel, and then by the time "Spanish Dancer" rolled around things were sounding like Kraftwerk.
The Go Gos - Beauty And The Beat: Really zesty, punky stuff here. Lots of choppy guitars and cool dancey numbers like "Our Lips Are Sealed", "Lust To Love" and "We Got The Beat".
Motorhead - No Sleep 'Til Hammersmith
Just as intense as you'd expect, this live album is as good a gateway into Motorhead's stuff as you'll find (if you can tell the songs apart that is). "The Hammer", "Overkill" and "Over The Top" are all thunderous. And of course "Ace Of Spades" is here. Plus listening to this album instead of going to a Motorhead show has the added benefit of not having to look at Lemmy's warts.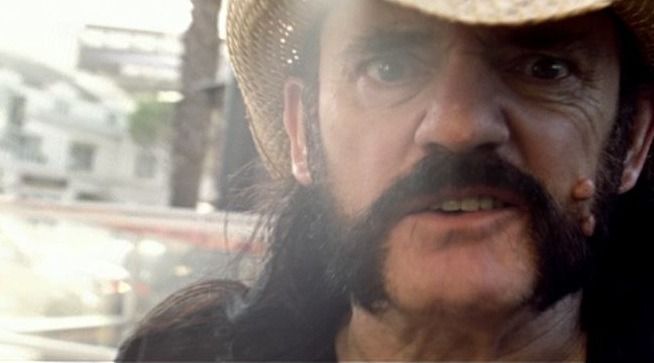 Here's something to set your 80's klaxons off! Everybody and their dog knows what a classic singalong "Don't You Want Me" is, but there's so much more quality on offer here. While highly camp, the synths have aged remarkably well, penultimate track "Love Action (I Believe in Love)" is a corker and opener "The Things That Dreams Are Made Of" maintains the "belt out the chorus at the top of your lungs" spirit of the album's most famous track. Thoroughly enjoyable.
It seemed like Bobby Womack was an underappreciated gem of soul music before Damon Albarn gave him some terrific direction in his later years. A great shame. Bobby really got into the a very disco feel with the very busy beats and chanting vocals of "Secrets" (Owes a tip of the cap to "The Secret Life of Arabia" by David Bowie too from the sounds of it), while the high class ballad "If You Think You're Lonely Now" has a great, slow, tender groove to it.
It's funny how both of the ABBA albums on this list are rather lacking in their most famous songs. "One Of Us" is the only semi-recognisable track on here for me, and that's just because my Mum and Dad used to change the lyrics to "One of us has farted". Still, if you enjoy typical ABBA this will still be a rewarding listen with "Under Attack" and "The Day Before You Came" standing out.
ABC - The Lexicon Of Love: It may have the erratic thrills of "The Look Of Love (Part One)" (seriously, the question-answer section of the vocals on that song is some top class cheese), but there was little else worthy of your attention here.
The Birthday Party - Junkyard
I've mentioned on numerous occasions what a fan of
Nick Cave
I am, so to hear him in his pre-Bad Seeds days was intriguing, if not exactly rewarding. The Birthday Party sounded like nothing more than noise merchants here, and Cave's lyrical imagery was very much pushed to the background. Bit disappointing really.
Malcolm McLaren - Duck Rock: Malcolm was inspired to make this record by visits to Africa, which was certainly evident on the likes of "Double Dutch" and "Jive My Baby". Pretty good. Also as someone who grew up hearing lots of Eminem hearing "Buffalo Gals" is very surreal.
Hanoi Rocks - Back To Mystery City: Another good old high octane listen, a bit like The Saints in the way they utilise horns such as on "Malibu Beach Nightmare". "Ice Cream Summer" proved to be the real standout though.
Cyndi Lauper - She's So Unusual: Another decade defining artist, "Girls Just Wanna Have Fun" and "Time After Time" are synonymous with the rise of MTV and the change in how music connected with young people. Also check out "Money Changes Everything" and "I'll Kiss You".
Meat Puppets - II: Anybody who adores Nirvana's MTV Unplugged album will be taken aback to find so much that's familiar here."Plateau", "Oh, Me" and "Lake Of Fire" all made appearances in Nirvana's set, and listening here makes it obvious why this record appealed to Cobain. Stark lyrics and sharp guitars abound.
Run DMC - Run DMC: The Jason Nevins remix of "It's Like That" was practically inescapable during my childhood so to hear it in its original glory was really cool. It was the last song in a really good run mid-album with "Hollis Crew" and "Sucker MCs" preceding it.
Cocteau Twins - Treasure, Heaven Or Las Vegas
I've had a few people tell me over the years that these guys might be to my tastes, so I was looking forward to hearing from them. Imagine my disappointment when I found I hate them vociferously! Their voices are nigh on unintelligible and persistent like rashes, sounding like a pair of birds competing to be heard or a set of meerkats calling for their mates. Their musical accompaniment is trying so hard to be like The Cure it might as well be screaming "WASN'T FASCINATION STREET AN AMAZING SONG!?!" and felt totally substandard. Blurgh.
Tina Turner - Private Dancer
Tina Turner is just a force of nature. I played "Show Some Respect" and I thought all the glass in my room was going to shatter. That song also had some ace Otis style "Gotta gotta"s too. There was a lot of Tina just cutting loose with other people's material, including an interesting take on David Bowie's "1984". The biggest highlight though? "WHAAAAAT'S LOOOOVE GOTTA DO! GOTTA DO WITH ITTT!"
Minutemen - Double Nickels On The Dime
Seemed like these guys were trying very hard to live up to there name. You'll struggle to find anything above two minutes here, I mean it was like they were trying to make a Ramones song look like a Christopher Nolan movie in comparison. There are still a few shouty, sparky gems including "Corona" which I swear was the Jackass theme tune. Also check out the cheeky "#1 Hit Song" and the Pavement-ish "Dr. Wu".
Youssou N'Dour - Immigres: Such a cheery album, really welcome to hear. "Taaw" was lovely.
A-Ha - Hunting High And Low: Fucking yes! Judge me all you want, but I'm just going to sit here and sing "Take On Me" and "The Sun Always Shines On TV" to myself.
Kate Bush - Hounds Of Love, The Sensual World
Another pair I've been really heavily anticipating hearing. Unlike The Cocteau Twins, Kate didn't leave me disappointed.
I get the feeling people don't talk enough about how good The Sensual World is. Again, there were a fair few Peter Gabriel like moments here, like "Love And Anger", in the way that the vocals would build up and the really aggressive riff in the chorus being counterbalanced by the choir. "Rocket's Tail" is quite similar, starting off with very Celtic like vocals before a dirty great guitar riff cuts through the air and then the vocals got seriously mental near the climax, like Xena developed a stammer. Of course, in "This Woman's Work" it contained one of the stand out moments from Kate's whole career, proof that even without her artsy-leanings she could be utterly captivating.
Having said that, Hounds Of Love is definitely my favourite. That opening run of "Running Up That Hill (A Deal With God)", the title track and the pure joy of "The Big Sky" is seriously tough to beat. Although she inevitable does top it all with "Cloudbusting", which has fast become my favourite song of hers. Her voice is a pure delight, those strings leave me with such a blissful feeling, and the way the percussion drives things through on the choruses and echo the pitter-patter of rainfall to reflect the theme of the lyrics ("I wake up crying, You're making rain, And you're just in reach, When you and sleep escape me"). Categorically one of this country's essential artists.
Anita Baker - Rapture: Heavenly voice, quasi-title track "Caught Up In The Rapture" is a delight, while "Sweet Love" is one of the all time classic ballads.
Dolly Parton, Linda Ronstadt, Emmylou Harris - Trio
Hard to escape the feeling these three were born to sing together. Anybody who's heard Emmylou's take on Dolly's "Coat Of Many Colours" could have probably predicted that. Every one of them can evoke such incredible feelings with their voices. Check out "To Know Him Is To Love Him" in particular.
Various Artists - A Christmas Gift For You From Phil Spector
Well it is the right time of year for this, finally! This is essentially just Phil Spector gathering some of his hottest acts made famous by his "Wall of Sound" production like The Ronettes, The Crystals, Bob. B Soxx and The Blue Jeans and Darlene Love, and then making the greatest festive album in history. Everything on here is always popular when it comes to soundtracking Christmas ads.
The Cyrstals give arguably the definitive rendition of standards like "Santa Claus Is Coming To Town" and "Rudolph The Red Nose Reindeer". Likewise, hear The Ronettes sing "Frosty The Snowman" or "Sleigh Ride" and you'll be hard pressed to imagine anybody else singing them. But for me Darlene Love has the best run of tracks on the record: the swing and pomp "White Christmas", the terrific "Marshmallow World" and the show stopping "Christmas (Baby Please Come Home)".
In addition, the following were also pretty enjoyable
The The - Infected
Alice Cooper - Billion Dollar Babies
Minor Threat - Out Of Step
Suzanne Vega - Suzanne Vega
Nanci Griffith - The Last Of The True Believers
Billy Bragg - Talking With The Taxman About Poetry
Steve Earle - Guitar Town
Bad Brains - I Against I
while these didn't make much of an impression or weren't to my taste
The Blue Nile - A Walk Across The Rooftops
Anthrax - Among The Living
Lloyd Cole And The Commotions - Rattlesnakes
Bauhaus - Mask
The Psychedelic Furs - Talk Talk Talk
The Teardrop Expoldes - Kilimanjaro
Venom - Black Metal
Tom Tom Club - Tom Tom Club
Heaven 17 - Penthouse And Pavement
Eurythemics - Sweet Dreams (Are Made Of This)
Culture Club - Colour By Numbers
Soft Cell - Non-Stop Erotic Cabaret
Just look at those last four! I warned you we were in the eighties!
Anyway, keep your eyes peeled, as it's list season and I'll be mulling over my favourites from this year at some point, so hopefully see you for that.