So I've actually been sitting on this total for a while now (since the end of April) but had to stop because of exams, but now they're over so it's high time I gave you a rundown of what got me to the half way point!
Tom Waits - Raindogs, Nighthawks At The Diner: Waits' voice is an acquired taste, but Raindogs is probably his most melodic and varied work, "Time" in particular is sublime. Nighthawks At The Diner, meanwhile, is a live album and showcases Waits at the top of his game as a beatnick - very loose and merry listen.
Kiss - Destroyer: First time listening to a Kiss album, perhaps my expectations were too high. "Detroit Rock City" aside this was disappointing.
Grizzly Bear - Veckatimest
This has been on a Spotify playlist of mine for what feels like forever, and I could never remember if I'd heard it the whole way through before now. There's delightful gems here like "Two Weeks" - I think the album could do with more songs of that ilk, a lot seemed pretty anonymous.
Portishead - Third: Well this was a mighty disappointment next to Dummy. They made us wait an awful long time for this record too. Shows it doesn't always pay to be perfectionists I guess.
I've already mentioned my previous prejudices against Radiohead, and to be honest lots of it stemmed from this record. I couldn't stand their little "pay what you want" download launch for this album, just struck me as a massive publicity stunt and put me off bothering with this from the start.
But now I'm older and slightly less fussy I adore this record. I think it's the best of their career and succeeds much better than
OK Computer
did in marrying their older rockier work (see "Bodysnatchers") with a more experimental direction ("Weird Fishes") along with moments of starkness ("Videotape") and tenderness (the stand-out track "House Of Cards").
So now I'm the proud owner of two Radiohead albums, something I never thought I'd say at age 17.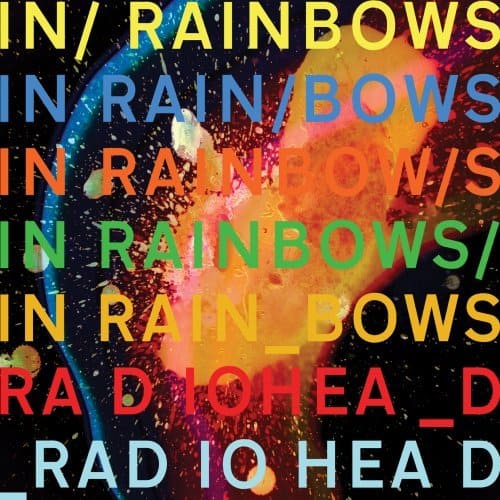 A Tribe Called Quest - The Low End Theory/Q-Tip - The Renaissance
The Low End Theory
is often heralded as a high point in sophisticated hip-hop, and certainly all the MCs in Tribe have brilliant flow and mesmerising wordplay, but nothing really stuck with me as much as I felt it should.
Tribe's breakout star, Q-Tip, is still pretty awesome though and
The Renaissance
blew me away. I remember hearing "Gettin' Up" in the days when I still religiously listened to Zane Lowe's show and getting really into it - yet somehow I never tracked this album down until now. Listening to it makes me wish I'd bought it all those years ago. A real high point in modern hip-hop.
The White Stripes - Elephant: Another band that annoyed the heck out of my when I was younger. Couldn't stand "Seven Nation Army" and something about it still irritates me to this day, sorry. There's flashes of brilliance and flashes of trash here - no better illustrated than the dire "Ball And Biscuit" being followed up by the terrific "The Hardest Button To Button".
My Bloody Valentine - Loveless: This veered from brilliant to ear-piercingly unbearable a few times too many for my liking. Although this album has basically made shoegaze cool, which I guess I should be thankful for seeing as so many of the artists I like are going down that road.
Bob Dylan - The Freewheelin' Bob Dylan, Bringing It All Back Home, Blonde On Blonde, Blood On The Tracks, Time Out Of Mind
OK,
Time Out Of Mind
aside (it was very late in his career and his voice was too shot to do what I think he wanted with that album) you've got four of the greatest albums ever here. It's amazing how many artists Dylan's work inspired - I mean listening to these made me think "Why doesn't everyone just give up? There's no way this isn't the pinnacle of songwriting surely?"
Take
The Freewheelin' Bob Dylan
. The first three tracks are "Blowin' In The Wind", "Girl From The North Country" and "Masters Of War". Three absolute stone cold classics that would sound relevant and pertinent hundreds of years from now. But does he stop there? Of course not, it's Bob fucking Dylan, he goes and adds "A Hard Rain's A-Gonna Fall", "Don't Think Twice, It's Alright" and "Corinna, Corinna" to proceedings, just in case there was any doubt who the boss around here.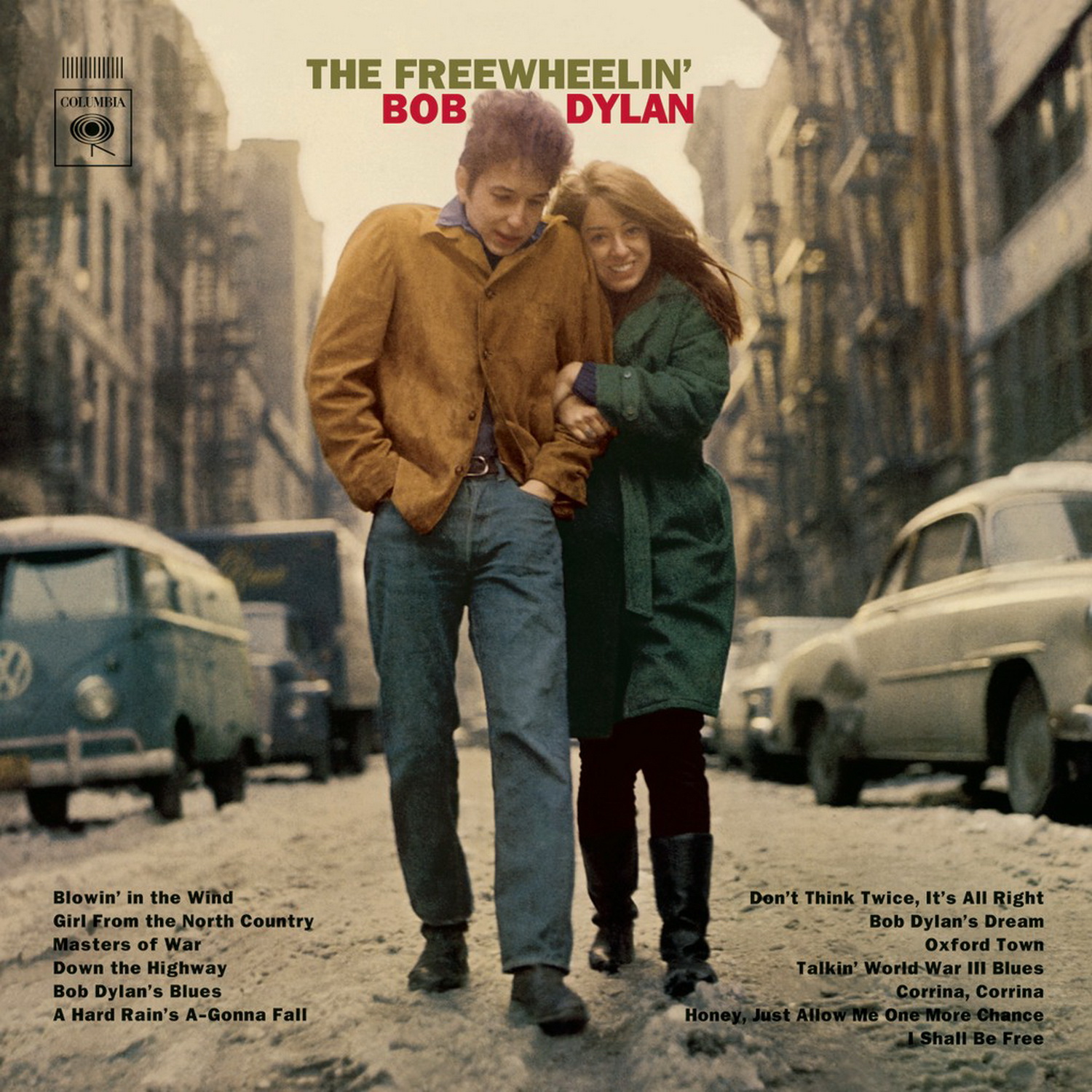 Bringing It All Back Home
sees him start to expand beyond simply him and his guitar with the furious "Subterranean Homesick Blues", "Maggie's Farm", "Mr. Tambourine Man" and "It's All Over Now, Baby Blue".
He doesn't even stop there either - ever the pioneer, Dylan realised a single album couldn't contain the ideas in his head, and hence came
Blonde On Blonde
, the world's first double LP, with yet more classics like "Rainy Day Women #12 & 35", "Visions Of Johanna", "Just Like A Woman" ans "Most Likely You Go Your Way (And I'll Go Mine)".
Then, not content with dominating the 60s, Dylan decides he's got another Magnum Opus in him in the 70s in the form of
Blood On The Tracks
featuring "Tangled Up In Blue", "Simple Twist Of Fate" and "You're Gonna Make Me Lonesome When You Go".
THIS is music you have to hear before you die alright!
PJ Harvey - Rid Of Me, Stories From The City, Stories From The Sea: Another artist I'd horribly misjudged in my teens, I thought all Polly's record were chinstroking bullshit, but these two here are both pretty rocking!
I wasn't as head over heels in love with this as everyone said I should be. When they won the Mercury I was a little harsh and joked "Wow, maybe if I mumbled over a base guitar I could win a Mercury too!", but there's a bit more substance here than I found when listening the first time around. Not much though.
Chic - C'est Chic, Risque
Hey, you know how Daft Punk's new single is so awesome you can't avoid it wherever you go? You know WHY it's awesome? It's because of Nile Rodgers, co-founder of Chic and creator of disco classics. These two album are full of them. Go listen and enjoy!
Dexy's Midnight Runners - Too Rye Ay, Searching For The Young Soul Rebels
There's more to Dexy's than "Come On Eileen", which features on
Too Rye Ay
- an album with great strings and horns and other songs like "The Celtic Soul Brothers" that refuse to be ignored. Their debut
Searching For The Young Soul Rebels
goes from punchy and raging to soulful at the drop of a hat and is pretty darn good too.
The Coral - The Coral: So breezy, "Dreaming Of You" is one of my favourite songs of last decade. Lots of cool tuneful stuff to go with it here too.
Tito Puente & His Orchestra - Dance Mania Vol. 1: Is it bad that I still prefer the song he did on The Simpsons to the stuff here?
Billy Joel - The Stranger: I came into this expecting "Uptown Girl" level cheese, I got classics like "Just The Way You Are" and "She's Always A Woman" instead. Well, that worked out well.
Rod Stewart - Every Picture Tells A Story/ The Faces - A Nod Is As Good As A Wink To A Blind Horse
Before he released a seemingly endless stream of albums entitled "The Great American Songbook", Rod Stewart put those impressive pipes to use on his breakthrough solo album
Every Picture Tells A Story
- the title track and "Maggie May" being the real treats. He also did great as frontman of The Faces, with the likes of "Stay With Me" on
A Nod...
proving very enjoyable.
Queen Latifah - All Hail The Queen: I had no idea Latifah was such a talented MC, I thought she was just an actress!
The Fugees - The Score/ Lauryn Hill - The Miseducation Of Lauryn Hill: Was a bit disappointed to find so much filler on The Score, but I found Lauryn's solo album much more consistent and enjoyable.
TLC were very ahead of their time, I couldn't believe stuff like "Waterfalls" dates all the way back to 1994! They also showed a surprising sense of humour in one of the interludes - a much welcome put down of all of those awkward sex interludes on lots of hip-hop records at the time - where a girl fools a guy into thinking she's having phone sex with him when really she's taking a dump. I know, my sense of humour can be puerile at times!
Mariah Carey - Butterfly: OK while I'm surprisingly knowledgeable about cheesy 90s & noughties music, I still have my limits. This was it. Go away Mariah.
Dee-Lite - World Clique: This album is very 90s. Famous as one hit wonders with "Groove Is In The Heart" (which is still irresistible), the rest of the album is very much a relic of its time.
ZZ Top - Tre Hombres, Eliminator: While Tre Hombres didn't do particularly much for me, Eliminator was an absolute blinder with "Gimme All Your Lovin'", "Sharp Dressed Man" and "Legs" being standouts.
The Kinks - Face To Face: How on Earth did I end up disappointed by an album that featured "Sunny Afternoon"?
Other albums which were to my liking were
Elliot Smith - Figure 8
Nick Drake - Pink Moon
Aerosmith - Rocks, Toys In The Attic
Dirty Projectors - Bitte Orca
Echo & The Bunnymen - Porcupine
Madness - The Rise And Fall
Haircut 100 - Pelican West
Kate Bush - The Dreaming
Little Richard - Here's Little Richard
The Crickets - The Chirpin' Crickets
Orange Juice - Rip It Up (that riff on the title track is just too funky!)
While the following left a fair bit t0 be desired
808 State - 90
Boards Of Canada - Music Has The Right To Children (clever title, shame the music didn't live up to it.)
Nightmares On Wax - Smoker's Delight
Jungle Brothers - Done By The Forces Of Nature
Sabu - Palo Congo
Machito - Kenya
KLF - The White Room
Right, so only 500 more to go! I can finally get back to finishing this bucket list of bucket list now. Hopefully you'll hear from me again soon. I'm contemplating doing a post about Mad Men next time, especially after this happened
Ta-ra for now.